Second Languages
Westmount School offers the choice between Cree and French as second languages.
Cree Language and Culture
Westmount School offers Cree Language and Culture learning for Grades 7-9. Students engage in learning activities and language that introduces the Plains Cree Y dialect. Students learn basic conversational Cree as well as Cree core values. The Nehiyaw (Cree) worldview involves contributing to the well-being and success of the group. These are teachings that we pass on. We build each other up and work together as we learn traditional teachings. From a holistic perspective (spiritually, emotionally, physically, and mentally) we share with our students the interconnectedness that runs through everything.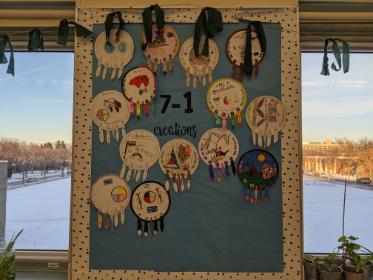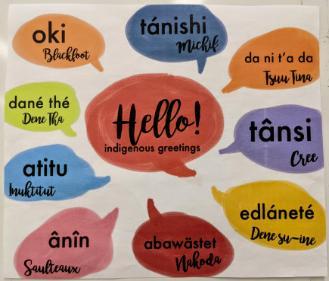 French as a Second Language
Westmount School offers French as a Second Language for Grades 7-9. French as a Second Language students learn communication skills in French for travel, continued education, and personal benefit. These skills support and reinforce knowledge and skills acquired in other subject areas and give students the language learning tools to transfer to other second languages as well. French students develop an awareness of the many different places in the world where French is spoken along with a respect for cultural and linguistic diversity.