Lunch & Nutrition
Students are encouraged to bring a packed lunch from home. We are a closed campus. Students may go home for lunch if parents notify the office.
During the lunch period, we have the following expectations:
Students are respectful of fellow students and staff and listen attentively when required.
Students need to bring their own utensils for eating. We do have emergency supplies for students upon request.
Students should clean their own area, put any trash in the garbage, and place recycling in the appropriate bins.
Brown Bag Lunch Program
Hope Mission brings brown bag lunches Monday, Wednesday, and Friday, free of charge, for any student who would like to participate. A School Nutrition Program form is available on SchoolZone.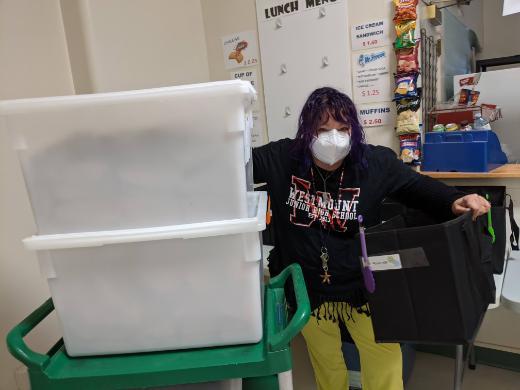 School Store
The Wolves Den is our school store where students may purchase food if they choose. It opens to students at lunch and offers a variety of hot and cold lunch items. Students may volunteer at the school store. The monthly menu is available on SchoolZone and on the Westmount Wolfpack Google Classroom.